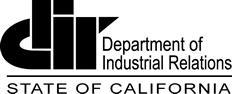 NEWSLINE
Save the Date for the 28th Annual DWC Educational Conference
The California Division of Workers' Compensation (DWC) is pleased to announce dates for its 28th annual educational conference. The conference will take place on a virtual platform from March 24-26, 2021. Sessions will also be available to view on demand through April 9, 2021.
The program will include valuable information for anyone with a professional interest in California workers' compensation, a virtual exhibit hall featuring service providers, and sponsorship opportunities.
Continuing education credits will be offered for California adjusters and attorneys, HR professionals and rehabilitation providers, as well as DWC QME credits.
Additional information regarding the agenda, registration fees and instructions will be sent by email in late January 2021. Sign up for alerts at IWCF@bellsouth.net
---