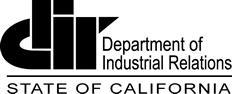 NEWSLINE
WCAB's Final Rules in Effect as of January 1
The Workers' Compensation Appeals Board (WCAB) has adopted its final rules of practice and procedure. The rules were filed with the Secretary of State on December 17, published on December 31 and went into effect on January 1.
The purpose of this rulemaking is to organize articles to reflect the order of events in a case, eliminate duplicative rules, break up complex rules, simplify the language for clarity and create some room between rules, so that additional rules can be added in the future without decimals. In general, the substance of the vast majority of rules has not been altered in this reorganization. Some substantive changes were made to reflect current practices.
The newly adopted rules and their related Final Statement of Reasons, are posted on WCAB's website.
---