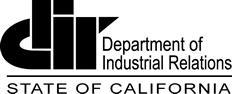 NEWSLINE
WCAB Posts Proposed Updated Rules of Practice and Procedure for Public Comment
The Workers' Compensation Appeals Board (WCAB) has posted a proposed reorganization and renumbering of its Rules of Practice and Procedure (Rules) for public comment.
WCAB's Rules are found in the California Code of Regulations, Title 8, commencing with sections 10300 - 10999. WCAB is reworking the organizational structure of the Rules which were initially adopted in 1966, as they no longer accommodate the number and complexity of Rules adopted in the modern era. The reorganization is intended to do the following:
Organize articles to reflect the order of events in a case
Eliminate duplicative rules
Break up complex rules
Simplify and modernize language of rules for clarity
Create additional space between rules, so that additional rules can be added without the need for decimals.
WCAB invites the public to comment on the notice, draft regulations text and initial statement of reasons on its rulemaking page prior to engaging in formal rulemaking under Labor Code sections 5307 and 5307.4. Comments may be submitted by email to WCABRules@dir.ca.gov or by mail to:
Workers' Compensation Appeals Board
Attn: WCAB forums P.O. Box 429459
San Francisco, CA 94142- 9459
The forum will close on July 5. The comments received will be reviewed and considered for adoption. WCAB will then submit the complete package of reorganized and revised Rules, along with the required forms and other documentation, to the Office of Administrative Law on July 30 to begin formal rulemaking. WCAB anticipates holding a public hearing on the reorganized and revised Rules on September 24, 2019.
---
Recent News: 

November 30, 2021
DWC Posts Additional Adjustments to Official Medical Fee Schedule (Hospital Outpatient Departments/Ambulatory Surgical Centers)
November 29, 2021
2021 - 2022 assessment notices
November 23, 2021
DWC Posts Order to Update Medical Treatment Utilization Schedule (MTUS)
November 17, 2021
DWC Invites Comments on Ideas to Improve Workers' Comp Quality of Care at November 30 Public Meeting
November 15, 2021
DIR, DAS Celebrate National Apprenticeship Week with Virtual Event on November 18 Honoring Successful Women
US Secretary of Labor Marty Walsh, California Labor Secretary Natalie Palugyai and Other Speakers will Discuss Inclusive Career Paths
November 4, 2021
DWC Pharmacy and Therapeutics Committee Meeting Scheduled for November 16
November 3, 2021
CHSWC Releases Safety Factsheet on Protection from Wildfire Smoke for School Employees
November 2, 2021
DWC Announces Appointment to Ethics Advisory Committee
October 29, 2021
DWC Issues Notice of December 17 Public Hearing for QME Electronic Service Regulation
October 27, 2021
DWC Posts Adjustments to Official Medical Fee Schedule Inpatient Hospital Section to Conform to Medicare Changes
October 26, 2021
California Labor Commissioner Cites El Super Grocery Stores more than $1.1 Million for COVID-19 Supplemental Paid Sick Leave
October 25, 2021
DWC Announces Temporary Total Disability Rates for 2022
October 25, 2021
California Labor Commissioner Cites Drywall Company more than $7.2 Million for Wage Theft Violations
October 21, 2021
DWC Announces 2022 Profile Audit Review and Full Compliance Audit Performance
October 20, 2021
California Apprenticeship Council to Hold Special Called Meeting on October 22
October 20, 2021
California Labor Commissioner's Citations of $8.5 Million Issued to Owner of Six Residential Care Facilities Upheld
October 18, 2021
California Labor Commissioner Cites Construction Company $1.7 Million for Wage Theft Violations
October 13, 2021
DWC Posts 2020 Audit Unit Annual Report and the Ranking Report
October 11, 2021
DWC Posts Additional Adjustment to Official Medical Fee Schedule (Physician Services / Non-Physician Practitioner Services)
October 11, 2021
DWC Launches Update to the Online Education Module for Qualified Medical Evaluators
October 7, 2021
DWC Pharmacy and Therapeutics Committee Meeting Scheduled for October 20
October 4, 2021
DWC Emergency Regulations for Medical-Legal Evaluations and Reporting in Response to COVID-19 in Effect through January 11, 2022
September 28, 2021
DWC Posts Adjustments to Official Medical Fee Schedule (DMEPOS)
September 27, 2021
DWC Posts Adjustments to Official Medical Fee Schedule (Hospital Outpatient Departments/Ambulatory Surgical Centers)
September 23, 2021
DWC Withdraws Newsline Announcing 2022 Temporary Total Disability Rates
September 20, 2021
DWC Posts Adjustments to Official Medical Fee Schedule (Physician Services / Non-Physician Practitioner Services)
September 17, 2021
DWC Posts Adjustments to Official Medical Fee Schedule for Pathology and Clinical Laboratory
September 15, 2021
DWC Announces Temporary Total Disability Rates for 2022 Remain Unchanged
September 14, 2021
DWC Posts Ethics Advisory Committee Annual Report for 2020
September 13, 2021
DWC Issues Notice to Re-Adopt Emergency Regulation for Medical-Legal Evaluations and Reporting during COVID-19
September 11, 2021
California Apprenticeship Council to Hold Special Called Meeting on September 14
September 3, 2021
Cal/OSHA, Federal OSHA and Mexican Consulates in California Renew Alliance Agreement to Promote Workplace Safety and Health
September 2, 2021
Cal/OSHA Reminds Employers to Protect Workers from Unhealthy Air Due to Wildfire Smoke
September 1, 2021
DWC Announces Return of In-Person Hearings
August 25, 2021
Cal/OSHA Encourages Employers and Workers to Follow Updated CDPH Guidance Recommending Face Coverings Indoors
August 20, 2021
WCAB Issues Notice of September 24 Public Hearing on Proposed Amendments to its Rules of Practice and Procedure
August 17, 2021
DWC Issues Notice of Public Hearing on September 17 for Proposed Low Back Disorders Evidence-Based Update to the Medical Treatment Utilization Schedule
August 17, 2021

Labor Commissioner's Office Reaches $1.6 Million Settlement Securing Unpaid Wages for 22 Bay Area Restaurant Workers

August 10, 2021
Cal/OSHA Reminds Employers to Protect Workers from Unhealthy Air due to Wildfire Smoke
August 10, 2021
Cal/OSHA Reminds Employers to Protect Outdoor Workers from Heat Illness
August 4, 2021
DWC Posts Adjustment to Official Medical Fee Schedule for Physician and Non-Physician Practitioner Services to Adopt Updated Telehealth List
August 3, 2021
DIR Awarded $10 Million Federal Grant to Fund Innovation in Registered Apprenticeship Programs
July 30, 2021
DWC Issues Notice of Public Hearing on August 30 to Amend Copy Service Price Schedule
July 27, 2021
California Labor Commissioner Cites Three El Super Grocery Stores $447,836 for Not Providing COVID-19 Supplemental Paid Sick Leave
July 20, 2021
DWC Reopens Public Counters at District Offices
July 15, 2021
DWC Accepting Applications for Qualified Medical Evaluator (QME) Examination on October 16-23
July 13, 2021
Cal/OSHA Urges Employers to Prepare to Protect Workers from Unhealthy Air due to Wildfire Smoke
July 8, 2021
DWC Pharmacy and Therapeutics Committee Meeting Scheduled for July 21
July 8, 2021
DWC Posts Revised Adjustment to Official Medical Fee Schedule (Physician Services / Non-Physician Practitioner Services)
July 7, 2021
Cal/OSHA High Heat Advisory: Employers Reminded to Protect Outdoor Workers from Heat Illness
July 1, 2021
DWC Posts Updated MTUS Drug List Effective August 1, 2021
June 30, 2021
OSIP Advises Online Filers to Upgrade Windows OS to Continue to Use Online Services
June 30, 2021
DWC Posts Adjustments to Official Medical Fee Schedule for Pathology and Clinical Laboratory
June 29, 2021
DWC Posts Disclosure of Contract Reimbursement Rate Form
June 29, 2021
DWC Posts Adjustments to Official Medical Fee Schedule (Hospital Outpatient Departments/Ambulatory Surgical Centers)
June 28, 2021
Cal/OSHA Reminds Employers to Protect Outdoor Workers from Heat Illness
June 25, 2021
DWC Posts Adjustments to Official Medical Fee Schedule (Physician Services / Non-Physician Practitioner Services)
June 23, 2021
DWC Advises Eform Filers to Upgrade Windows OS to Continue to Use Electronic Adjudication Management System (EAMS)
June 17, 2021
Occupational Safety and Health Standards Board Votes to Adopt Revised COVID-19 Prevention Emergency Temporary Standards
Revisions Account for Rising Vaccination Rates, Offer Guidance to Help Businesses Reopen while Maintaining Strong Worker Protections
Revised Emergency Temporary Standards Effective Today
June 15, 2021
Cal/OSHA Reminder: Protect Outdoor Workers from Heat Illness During Period of Excessive Heat in California
June 9, 2021
California Occupational Safety and Health Standards Board Receives Update on California Department of Public Health Guidance
June 5, 2021
DIR Director Katie Hagen Issues Statement on Last Week's Shooting at the Valley Transit Authority in San Jose
June 4, 2021
Standards Board Readopts Revised Cal/OSHA COVID-19 Prevention Emergency Temporary Standards
June 2, 2021
California Labor Commissioner Cites Inland Empire Warehouse and Retailer Nearly $1.4 Million for Wage Theft Violations
May 29, 2021
Cal/OSHA Reminds Employers to Protect Outdoor Workers from Heat Illness
May 28, 2021
DWC Announces Appointment to Ethics Advisory Committee
May 24, 2021
California Speaker of the Assembly Anthony Rendon Appoints Nicholas Roxborough as New Commissioner
May 24, 2021
Cal/OSHA Cited Foster Farms and Staffing Agencies for COVID-19 Violations at its Livingston Facility
May 10, 2021
DWC Issues Notice of Conference Call Public Hearing on June 11 for Proposed Workplace Mental Health Guideline – Anxiety Disorders Evidence-Based Update to the Medical Treatment Utilization Schedule
May 5, 2021
The Commission on Health and Safety and Workers' Compensation's School Action for Safety and Health (SASH) Program Offers Webinar for School Employees on Managing Stress and Building Resilience
May 5, 2021
The Commission on Health and Safety and Workers' Compensation Announces Safe Jobs for Youth Month, May 2021
April 29, 2021
DWC Posts Proposed Amendments to the Qualified Medical Evaluator Regulations to Online Forum for Public Comment
April 28, 2021
DIR, DWC Release Independent Medical Review Progress Report for 2020
April 28, 2021
DIR and Cal/OSHA Honor Workers' Memorial Day
April 28, 2021
DWC Posts Recorded Question and Answer Meetings from April 13 and April 20 Regarding Medical-Legal Fee Schedule Regulations
April 26, 2021
DIR and California Labor Commissioner's Office Launch Web-based COVID-19 Paid Sick Leave Tool
April 22, 2021
Cal/OSHA Cites Sierra Pacific Industries $108,300 after Fatal Pressure Vessel Incident
April 21, 2021
DWC Posts Adjustment to Official Medical Fee Schedule for Physician and Non-Physician Practitioner Services to Adopt Updated Telehealth List and Monthly Update for Physician-Administered Drugs
April 16, 2021
DWC Posts Additional Adjustments to Official Medical Fee Schedule (Hospital Outpatient Departments/Ambulatory Surgical Centers)
April 16, 2021
DWC Posts Supplemental Adjustment to Official Medical Fee Schedule for Pathology and Clinical Laboratory
April 14, 2021
DWC Moves Eureka Office Permanently Online
April 13, 2021
DWC Posts Additional Adjustments to Official Medical Fee Schedule (Durable Medical Equipment, Orthotics, Prosthetics, Supplies) to Adopt Revised Medicare File
April 8, 2021
DWC Hosts Zoom Question and Answer Meetings on April 13 and April 20 Regarding Medical-Legal Fee Schedule Regulations
April 8, 2021
DWC Pharmacy and Therapeutics Committee Meeting Scheduled for April 21
April 8, 2021
DWC Posts Additional Adjustments to Official Medical Fee Schedule (Durable Medical Equipment, Prosthetics, Orthotics and Supplies)
April 7, 2021
DWC Posts Additional Adjustments to Official Medical Fee Schedule for Pathology and Clinical Laboratory
April 6, 2021
DWC Issues Notice of Conference Call Public Hearing on May 14 for Proposed Evidence-Based Update to the Medical Treatment Utilization Schedule
April 1, 2021
California Labor Commissioner Cites South Coast Gymnastics in Orange County $1.3 Million for Wage Theft Violations
March 30, 2021
OAL Approves Medical-Legal Fee Schedule Regulations Effective April 1
March 25, 2021
DWC Posts Adjustments to Official Medical Fee Schedule (Hospital Outpatient Departments/Ambulatory Surgical Centers)
March 25, 2021
DWC Posts Adjustments to Official Medical Fee Schedule (DMEPOS)
March 24, 2021
California Labor Commissioner Cites Restaurant Companies for Wage Theft Violations Affecting 188 Workers
March 24, 2021
DWC Posts Proposed Update to Disability Evaluation Unit Regulations to Online Forum for Public Comment
March 23, 2021
CHSWC Commissioners Doug Bloch and Martin Brady Reappointed by Governor Newsom
March 23, 2021
DWC Posts Adjustments to Official Medical Fee Schedule (Physician Services / Non-Physician Practitioner Services)
March 16, 2021
CHSWC Releases 2020 Annual Reports on California's Health and Safety and Workers' Compensation Systems and WOSHTEP Program
March 10, 2021
DWC Emergency Regulations for Medical-Legal Evaluations and Reporting in Response to COVID-19 in Effect through October 12, 2021
March 9, 2021
DWC Posts Amendment to Official Medical Fee Schedule (Hospital Outpatient Departments and Ambulatory Surgical Centers)
March 8, 2021
California Labor Commissioner Cites Delivery Companies More Than $6 Million for Wage Theft Violations
March 4, 2021
DWC Posts Amendment to Official Medical Fee Schedule (Inpatient Hospital) to Adopt Medicare Corrections
March 2, 2021
COVID-19 Vaccine Reaction Claims Reporting
March 2, 2021
Cal/OSHA Issues Citations to Multiple Employers for COVID-19 Violations
February 25, 2021
DWC Posts Final Proposed Medical-Legal Fee Schedule Regulations, Files with Office of Administrative Law
February 25, 2021
DWC Moves Long Beach Office to New Location
February 24, 2021
The Commission on Health and Safety and Workers' Compensation Announces the 2021 Virtual Young Worker Leadership Academy March 4-6
February 24, 2021
DWC Posts Ethics Advisory Committee Annual Report for 2019
February 18, 2021
DWC Posts Fee Schedule Adjustments for Hospital Outpatient Departments / Ambulatory Surgical Centers
February 17, 2021
California Labor Commissioner Cites Los Angeles McDonald's Franchisee More Than $125,000 for Workplace Retaliation
February 17, 2021
DWC Posts Reminder for Submission of Annual Report of Inventory for Claims Reported During Calendar Year 2020
February 16, 2021
California Labor Commissioner's Citation of Drywall Contractor for Nearly $2 Million in Wage Theft Violations Affirmed
February 12, 2021
CHSWC Commissioner Mitch Steiger Reappointed by Senate Committee on Rules
February 10, 2021
California Labor Commissioner Issues Citations and Files Lawsuit after Wholesale Bakery Closes While Owing Nearly $1.3 Million to Workers
February 10, 2021
DWC Posts Adjustments to Official Medical Fee Schedule for Physician and Non-Physician Practitioner Services
February 8, 2021
DWC Issues Notice of Emergency Regulation to Re-Adopt Measures to Assist Medical-Legal Evaluations During COVID-19
February 4, 2021
DWC Opens Registration for 28th Annual Educational Conference
February 4, 2021
Cal/OSHA Issues Citations to Multiple Employers for COVID-19 Violations
February 2, 2021
DWC Cancels February 18 Public Hearing for ACOEM Coronavirus (COVID-19) Guideline into Medical Treatment Utilization Schedule
January 28, 2021
DWC Posts Additional Adjustments to Official Medical Fee Schedule for Pathology and Clinical Laboratory
January 26, 2021
Cal/OSHA Reminder to Employers: Post 2020 Annual Summary of Work-Related Injuries and Illnesses on February 1
January 25, 2021
DWC Moves SIBTF Office to New Location
January 20, 2021
DWC Posts Additional Adjustments to Official Medical Fee Schedule for Pathology and Clinical Laboratory
January 19, 2021
DWC Posts Report on Independent Bill Review
January 14, 2021
DWC Issues Notice of Conference Call Public Hearing on February 18 for Proposed COVID-19 Evidence-Based Update to the Medical Treatment Utilization Schedule
January 12, 2021
DWC Accepting Applications for Qualified Medical Evaluator Examination
January 8, 2021
DWC Pharmacy and Therapeutics Committee Meeting Scheduled for January 20
January 7, 2021
DWC and WCAB Continue to Expand Services at the District Offices
January 6, 2021
Martin Brady Elected 2021 Chair of the California Commission on Health and Safety and Workers' Compensation
January 5, 2021
California Labor Commissioner Files Lawsuit against Developers of Beverly Hills Property for $431,000 Owed to Workers
January 4, 2021
DWC Posts Adjustment to Official Medical Fee Schedule (Pathology and Clinical Laboratory Section)