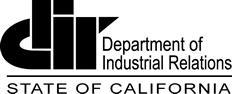 COMMISSION ON HEALTH AND SAFETY AND WORKERS' COMPENSATION
Release Number:
2022-CH-10
December 30, 2022
Sean McNally Elected 2023 Chair of the California Commission on Health and Safety and Workers' Compensation
OAKLAND - The California Commission on Health and Safety and Workers' Compensation (CHSWC) is pleased to announce the unanimous election of Commissioner Sean McNally as the Chair of the Commission for 2023. The election was held at the December 16, 2022 public CHSWC meeting held online due to ongoing COVID-19 pandemic precautions.
Sean McNally is President of Brown's Construction Service, Inc. He has been certified by the State Bar of California as a specialist in workers' compensation law. He is a licensed general contractor and has served as a trustee for the Self- Insurers' Security Fund. His community activities include serving on the Board of Directors of the Golden Empire Gleaners and the Board of Trustees for Garces Memorial High School. He is past Vice President of Corporate and Government Affairs and past Vice President of Human Resources for Grimmway Farms; he is also past President of KBA Engineering in Bakersfield, California as well as past President and CEO of Houchin Community Blood Banks.
CHSWC, created by the workers' compensation reform legislation of 1993, is charged with examining the health and safety and workers' compensation systems in California and recommending administrative or legislative modifications to improve their operation. CHSWC was established to conduct a continuing examination of the workers' compensation system and of the state's activities to prevent industrial injuries and occupational diseases and to examine those programs in other states.
---
Information about CHSWC and CHSWC research reports and WOSHTEP is available on the CHSWC website. Information may also be obtained by writing to the Commission on Health and Safety and Workers' Compensation, 1515 Clay Street, Suite 1540, Oakland, CA 94612; by calling (510) 622-3959; by faxing a request to (510) 286-0499; or by email to chswc@dir.ca.gov. Please note that postal service may be subject to delays.