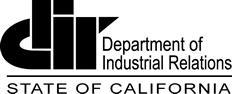 COMMISSION ON HEALTH AND SAFETY AND WORKERS' COMPENSATION
Release Number:
2022-CH-06
May 13, 2022
The Commission on Health and Safety and Workers' Compensation Announces Safe Jobs for Youth Month
OAKLAND-The Department of Industrial Relations (DIR), Commission on Health and Safety and Workers' Compensation (CHSWC) announces Safe Jobs for Youth Month. Every year in May, DIR joins the public awareness information campaign, alongside other organizations and government agencies to raise awareness about teen worker safety in California.
Safe Jobs for Youth Month is supported by the California Partnership for Young Worker Health and Safety, sponsored by CHSWC and coordinated by the University of California, Berkeley Labor Occupational Health Program (LOHP). The campaign works to educate youth and inform employers, parents and the community about workplace health and safety, to prevent teen workplace injuries. More information and resources including links to posters, work permit quizzes, factsheets and a working teen mobile app can be found on YoungWorkers.org.
The Commission of Health and Safety and Worker's Compensation is charged with examining the health and safety and workers' compensation systems in California and recommending administrative or legislative modifications to improve their operation. The Commission was established to conduct a continuing examination of the workers' compensation system and of the state's activities to prevent industrial injuries and occupational illnesses and to examine those programs in other states.
---
Information about CHSWC and CHSWC research reports and WOSHTEP is available on the CHSWC website. Information may also be obtained by writing to the Commission on Health and Safety and Workers' Compensation, 1515 Clay Street, Suite 1540, Oakland, CA 94612; by calling (510) 622-3959; by faxing a request to (510) 286-0499; or by email to chswc@dir.ca.gov. Please note that postal service may be subject to delays.