Quick Links
Cal/OSHA Branches & Units
Branches
Units
Educational Materials
About Cal/OSHA
Heat Illness Prevention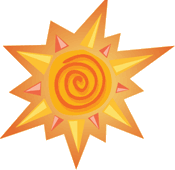 California employers are required
to take these four steps
to prevent heat illness
Training

Train all employees and supervisors
about heat illness prevention.

Water

Provide enough fresh water so that each employee can drink at least 1 quart per hour, and encourage them to do so.

Shade

Provide access to shade and encourage employees to take a cool-down rest in the shade for at least 5 minutes. They should not wait until they feel sick to cool down.

Planning
Notice on Heat Illness Regulations and Rulemaking
The Occupational Safety & Health Standards Board (OSHSB) has proposed amendments to the
current heat illness regulation. The new regulations will not go into effect until they are approved by the Office of Administrative Law (OAL).
The Standards Board has asked for a May 1, 2015* date for the regulation, in time for this year's growing season and warmer weather.
See Cal/OSHA guidance on the new requirements.
* Please continue to check this page for updates on the approval of the regulation and its effective date. For more complete information on the proposed changes visit the Heat Illness Prevention Rulemaking page.
Heat Illness Prevention Training

Training is available for all employers with outdoor worksites:
For more information on training, send an email to heat@dir.ca.gov
Education, Training Resources and Publications
For Employers:
Health effects of Heat posters:
For Workers:
More CAL/OSHA Resources:
99 Calor campaign page: contains materials available for download including Heat Illness Prevention videos and discussion guides in multiple languages.

Videos and guides available in English, Spanish, Punjabi, Hmong and Mixteco
Outreach and Education Campaign
Heat Illness Regulation
Read the Heat Illness Standard from the California Code of Regulations, Title 8:
Additional Heat Illness Links
March 2015