Quick Links
Also of Interest
Other Resources
Labor Enforcement Task Force (LETF)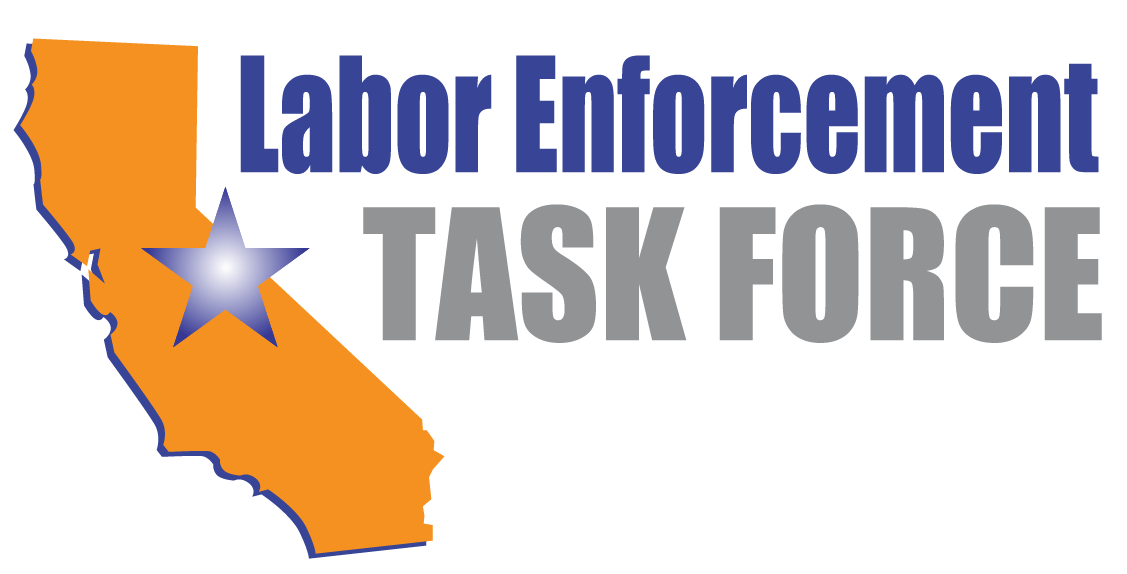 What is LETF?
The Labor Enforcement Task Force combats the underground economy in California to create an environment where legitimate businesses can thrive. In this joint effort between state agencies and affected communities, information and resources are shared to ensure hard-working, compliant business owners and their employees have an
opportunity for healthy competition.
View the LETF 2012 Annual Report.
The LETF's goals are to:
Ensure workers receive proper payment of wages and are provided a safe work environment.
Ensure California receives all employment taxes, fees, and penalties due from employers.
Eliminate unfair business competition by leveling the playing field.
Make efficient use of the state and federal resources in carrying out the mission of the Labor Enforcement Task Force.
What is the Underground Economy?
The term "underground economy" refers to any business who deals in cash and/or uses other schemes to cover up its true tax liability from government licensing, regulatory, and taxing agencies. Common "underground economy" practices include:
Tax evasion
Tax fraud
Cash pay
Tax gaps
Wage theft
Payments under-the-table, and off-the-books
Members of LETF include:
Recent Enforcement Actions
March 2013