This information is provided free of charge by the Department of Industrial Relations from its web site at www.dir.ca.gov. These regulations are for the convenience of the user and no representation or warranty is made that the information is current or accurate. See full disclaimer at http://www.dir.ca.gov/od_pub/disclaimer.html.
Subchapter 13. Logging and Sawmill Safety Orders
Article 17. Lath, Shingle, and Shake Mills
§6402. Bolters and Lath Machines, Appendix A
---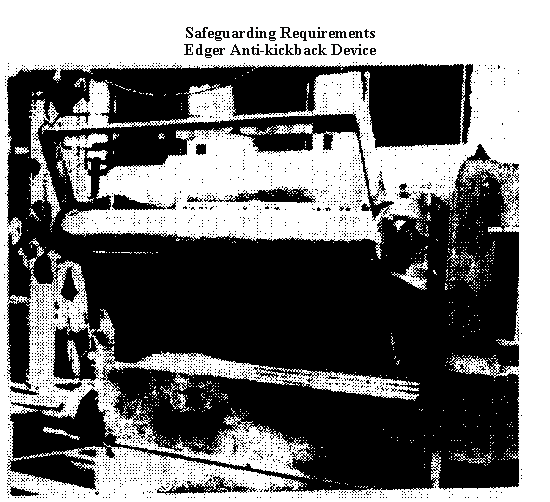 Suggested Anti-Kickback Device Applied to Gang Edgers with Saw Arbors Mounted
Below Feed Rolls.
A: Fingers shall extend across full length of rolls.
B: Fingers shall clear the bottom feed roll by 1/2-inch.
C: Fingers shall be spaced 3/8-inch maximum.
D: Finger shaft 1 13/16-inch diameter minimum (heavy duty, high powered edgers 1 15/16-inch diameter).
E: Fingers shall be installed so that they set at not more than 40 degrees to vertical on the maximum size stack the edger will cut.
F: Finger lift controls shall be mounted to the side of the edger and require constant pressure to hold the fingers up.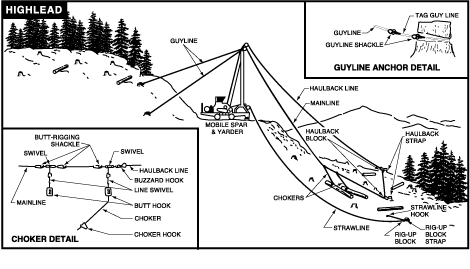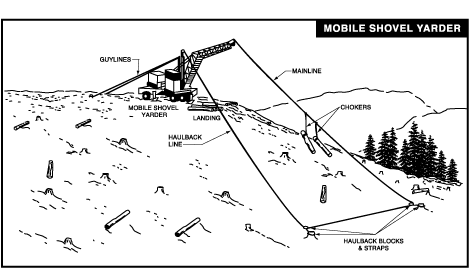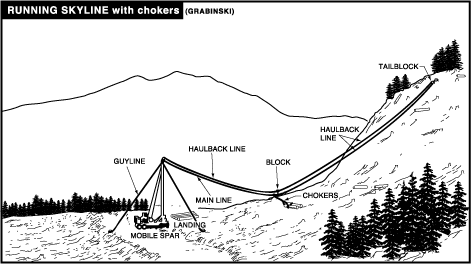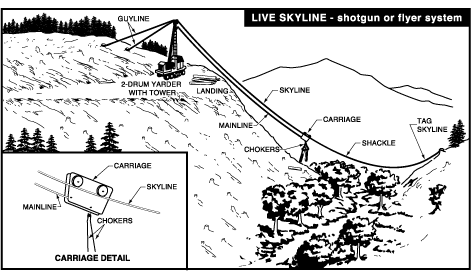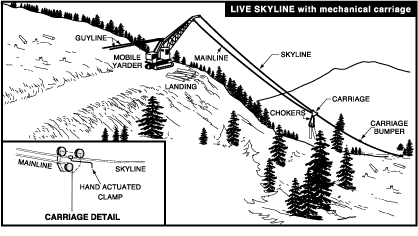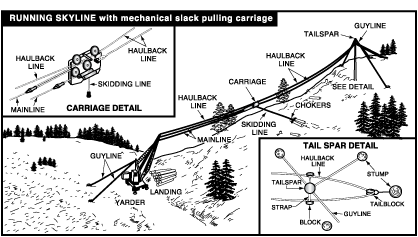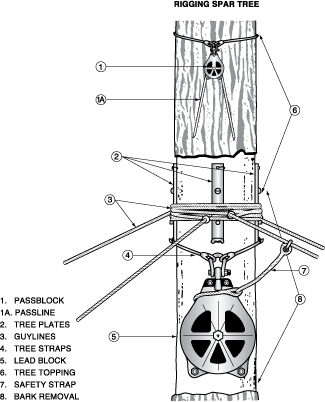 Three Types Of Leads In Highlead Logging
(Plan View)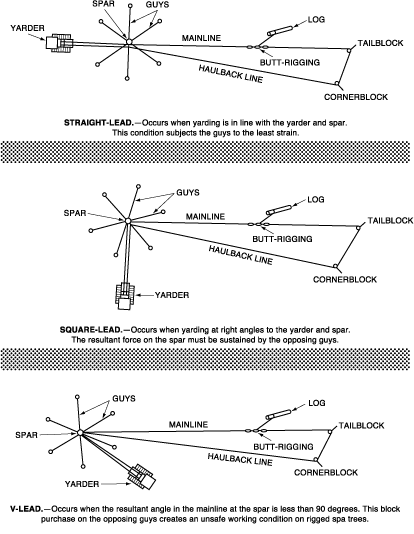 LOGGING TRUNK LOADING


Go Back to Article 17 Table of Contents