This information is provided free of charge by the Department of Industrial Relations from its web site at www.dir.ca.gov. These regulations are for the convenience of the user and no representation or warranty is made that the information is current or accurate. See full disclaimer at http://www.dir.ca.gov/od_pub/disclaimer.html.
Subchapter 7. General Industry Safety Orders
Group 1. General Physical Conditions and Structures Orders
Article 6. Powered Platforms and Equipment for Building Maintenance
---
Appendix B to Article 6.
---
Exhibits (Advisory).
The three drawings in Appendix B illustrate typical platform stabilization systems which are addressed in the standard. The drawings are to be used for reference purposes only, and do not illustrate all the mandatory requirements for each system.
Note: Authority cited: Section 142.3, Labor Code. Reference: Section 142.3, Labor Code; and Section 18943(c), Health and Safety Code.
Figure 1. Typical Self-Powered Platform -Continuous External or Indented
Mullion Guide System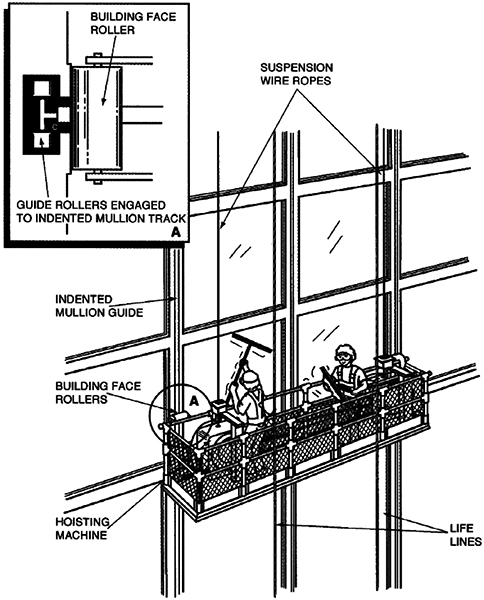 Figure 2. Typical Self-Powered Platform - Intermittent Tie-In System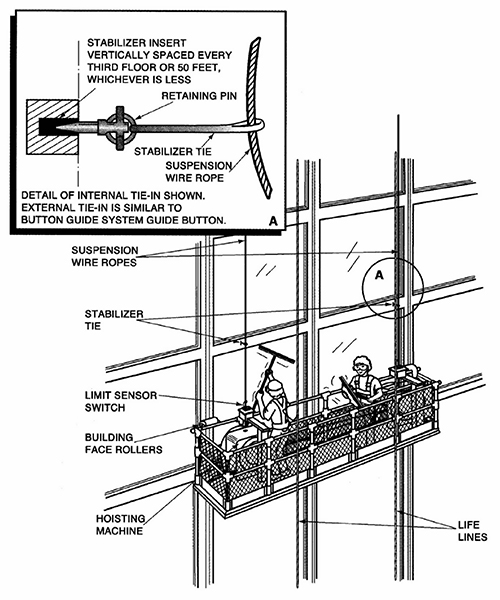 Figure 3. Typical Self-Powered Platform - Button Guide System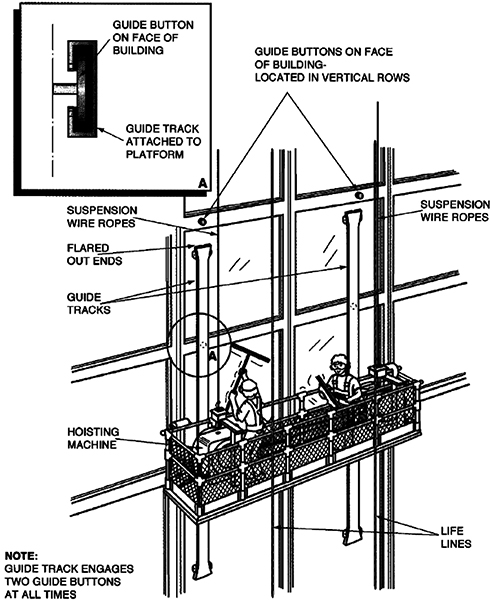 | | | |
| --- | --- | --- |
| | Note: Authority cited: Section 142.3, Labor Code. Reference: Section 142.3, Labor Code; and Section 18943(c), Health and Safety Code. | |

Go Back to Article 6 Table of Contents