Clean Energy Jobs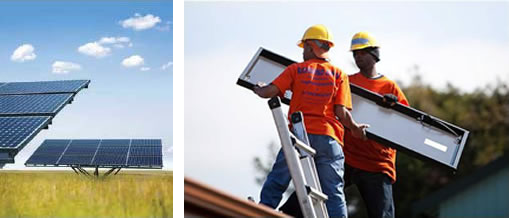 DIR and its Division of Apprenticeship Standards (DAS) are working in partnership with the California Public Utilities Commission (PUC), investor-owned utility companies and the California Workforce Development Board (CWDB). The goal of this project is to help highly skilled workers find well-paying employment in the green economy by providing them with specialized job training.

Initial Focus
The initial focus of the partnership is on developing workers' skills in installing and improving heating, ventilation, and air conditioning (HVAC) systems in commercial buildings and industrial facilities.
Next Steps
Work is underway to assess current levels of knowledge, skills, and abilities of journey-level construction workers for jobs in this field. Based on these assessments, the next step will be to develop specialized curricula to augment existing journey-level apprenticeship and journeyman upgrade training programs, as needed.
Research and education staff from the University of California, Berkeley, who conducted a needs assessment of education and training needs in the green economy are serving as consultants on this project.
May 2013