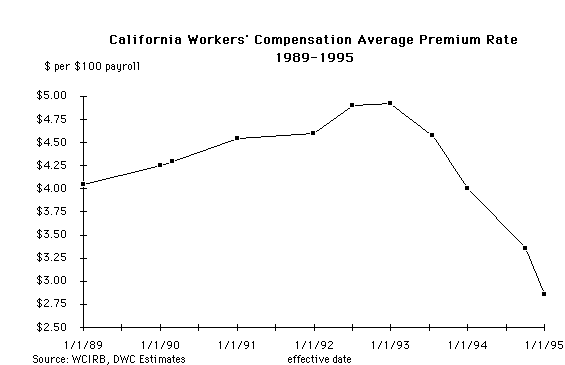 1991: Governor signs AB 971 and SB 1218 limiting stress claims and making filing fraudulent claims a felony.

1992: Governor vetoes "fig leaf" reforms passed by the Legislature and signs AB 2329, further increasing anti-fraud efforts.

April, 1993: Governor signs SB 31, significantly reducing costs of medical-legal evaluations.

July, 1993: Governor signs a package of bills, constituting the most sweeping reform of the workers' comp system in its history.
Lloyd W. Aubry, Jr., Director
California Department of Industrial Relations
45 Fremont Street
San Francisco, CA 94105
(415) 972-8835

June 15, 1995