Quick Links
Educational Materials
About Cal/OSHA
Cal/OSHA – Elevators – About the Elevator Unit
Elevator Unit Mission Statement
In order to ensure the safety of the riding public and to protect the workers in the elevator industry, the Elevator Unit will maintain a vigilant system to meet our obligation to inspect and enforce code compliance for elevators and other conveyances.
Debra Tudor, Principal Safety Engineer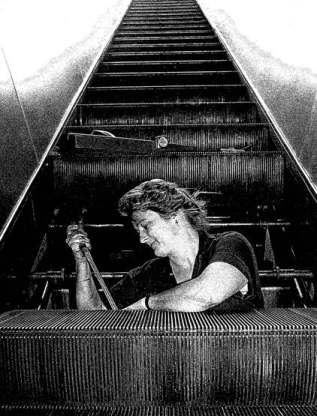 Debra Tudor has extensive experience in the elevator industry working in the field as both a mechanic and an inspector. Her career in the elevator industry began in 1981 as an elevator/escalator constructor with Westinghouse Elevator Company. She joined the State in 1999 as an Associate Safety Engineer (Elevators) and was appointed as a Senior Safety Engineer (Elevators) in the San Jose Office in November 2007. She became the Principal Safety Engineer (Elevators) in March 2009.
Debra holds a B.A. degree in Criminal Justice from Sacramento State University and a Master's degree in Feminist Psychology from New College of California. Her work in the mid-90's with the Human Rights Commission Elevator Task Force in San Francisco was instrumental in changing the hiring goals and accountability of private industry in construction and maintenance in the elevator industry.
In 2002, she received a commendation from the Human Rights Commission of the City and County of San Francisco for her assistance in the development of legislation to require elevator unions to institute formal apprenticeship standards in conformity with other construction trades, which resulted in the establishment of an apprenticeship program for elevators in the State of California. In September 2012, she was presented with a Certificate of Special Congressional Recognition from Congresswoman Barbara Lee as one of the Women Pioneers of the Elevator Constructors Apprenticeship Program.